ALSC remains committed to providing high-quality legal aid, we are also concerned about the health and safety of our clients, staff and communities we serve. Explore our resources related to COVID-19 issues.
Governor John Bell Edwards Declares State of Emergency
Those affected by December 13, 2022 storms, including  Caddo, Union, Rapides, Madison, East Carroll and Franklin Parishes, please consider starting the initial steps towards recovery by self-reporting damages at damage.la.gov.  By completing the self-reporting damage survey, the results of the survey will help officials identify impacts for each region.
Please take time to review the State of Emergency and explore the damage.la.gov website for more information.
How to Apply for Legal Services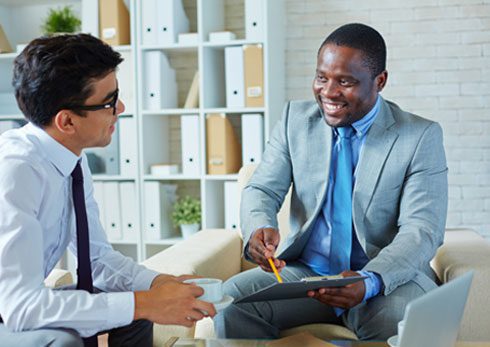 Acadiana Legal Service Corporation is a 501 (c)(3) non-profit law firm funded in part by Legal Services Corporation and the Louisiana Bar Foundation.  We represent the economically challenged in the most pressing civil legal issues and needs ensuring equal justice for all.  We fight for fairness and equality in the justice system.
Free Online Legal Advice
We offer a new way of providing you legal information and advice from anywhere.  By answering a few simple questions, you will be able to gain information regarding the Law areas below.
You can also gain legal information and general referrals on Family Law, Employment Law, and Landlord/Tenant Laws by visiting the Louisiana Civil Legal Navigator.
5 Star Review!  "I highly recommend ALSC. They are very professional and they are very understandable and helpful.  I recommend them for us fathers who struggle to be in our kids lives."
I am very satisfied with the great services I received!
I pray that this program continues to help the needy with legal matters! Thanks a MILLION!
I am very thankful for the outcome!  Smiling ear to ear!
My lawyer made me feel very secure! I was scared at first, but she made me feel like a person and I would get through this! With her help, I won my case!
Super professional staff and attorneys!
Very satisfied with the services they provide.  Recommend their service to anyone in need.
Upcoming Events
ALSC will be in Calcasieu Parish to take applications to determine eligibility for legal aid!  If y...

February 2 @ 10:00 am

-

3:00 pm
Recent News
On December 8, 2022, ALSC partnered with LSBA, CINC Task Force, SLLS and Louisiana Mental Health Advocacy Services to hold "Justice Fridays" CLE for CINC attorneys - Read more here.
Click here to view our latest Newsletter!
Acadiana Legal Services Corporation revealed a new frontier in disaster legal services delivery at the Disaster Law Collaboration Summit in Baton Rouge on November 3-4, 2022, called The Justice Bus. The Justice…
Since we are a registered 501(c)(3) organization, your contribution is tax deductible. Acadiana Legal Service Corporation is funded in part by the Legal Services Corporation. As a condition of the funding it receives from LSC, it is restricted from engaging in certain activities in all of its legal work including work supported by other funding sources. Acadiana Legal Service Corporation may not expend any funds for any activity prohibited by the Legal Services Corporation Act, 42 U.S.C. 2996 et seq. or by Public Law 104-134. Public Law 104-134 § 504(d) requires that notice of these restrictions as well as other relevant information be given to all funders of programs funded by the Legal Services Corporation as well as to the public. For a copy of these laws or for any other information of public interest or clarifications, please contact Acadiana Legal Service Corporation. See also: https://www.lsc.gov/about-lsc/laws-regulations-and-guidance